From Nextdoor – 2 days ago.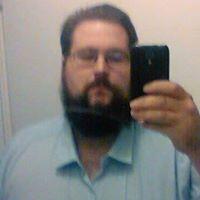 Thomas Cassidy, Talisman Estate
Hey there folks, I live over on Reynolds road in Talisman Estates and my security camera has several times now caught a 90's model black pick up truck sitting with it's lights off beside or just down the road watching my home. My neighbor has also advised me of this and that they've seen the truck on a number of occasions drive by my house real slow in the middle of the day. Has anyone else had something odd like this happening? 2 days ago · 13 neighborhoods in Crime & Safety
---
Comments
---
derrylynn harragan, Talisman
No but daughter thought she saw cell phone lights in our yard in the middle of the night i live on emily dr she said she thought she saw a small white truck going back and forth that same day2 days agoThankReply

Bob Cook, Ridge Manor Estates
That kind of sounds like a private investigator. Do you have big unpaid bills where they might be wanting to repossess; a workman's comp claim; some other reason why you might get watched?? DO NOT ANSWER JUST THINK ABOUT IT! People with insurance claims of injury are often watched to see if they are doing things they claim they cannot do. PI's do mostly insurance work, NOT the stuff you see on TV. Just some thoughts. 2 days ago
Melissa Wilson, Cyril Estates
I would very visibly go write down the tag number even from your car. Thay way they know you know they are there and if something happens you have a atarting point for police. Other option call the sheriff maybe increased patrol may be necessay and ask the neighbor to call if they see the vehicle again.
Melissa Wilson, Cyril Estates – Cant type this morning.
Vicky Harvey, Ridge Manor Estates
Might be a private investigator
derrylynn harragan, Talisman
Bob Cook no have nothing like that
TAMMIE KIMBRELL, Ridge Manor
I would call the police as soon as you see them or ask neighbor to call when they are spotted again.
Nancy Mclaughlin, Cyril Estates
I'm in river heights estates Cyril &50. There have been over 10 houses broken into day and evening. The person was watching the neighborhood because they even took the time to charge the battery on a 4 wheeler knowing the person's schedule. Definitely call the cops!
Thomas Cassidy, Talisman Estates
Definitely keeping an eye out and trying to catch license plate. Sheriff's department said there's nothing they can do without that or catching them in the act